Improved inspection performance and compliance testing for industrial parts and components

Save time and increase efficiency
The Ekselio tool allows operators to focus their resources on the analysis and traceability of detected anomalies, (e.g. defect, addition or removal of components, etc.).



Easy to use on mobile control devices
Ekselio is available for both fixed and mobile stations, meaning it can be used on various production line configurations or for mobility needs.

Immediate ROI and low investment costs
Ekselio is inexpensive, flexible, portable, and provides fast processing and control. It is also SaaS-based, meaning no software installation is required.


Real-time processing
Image processing to check an industrial parts and components' compliance in just a few seconds.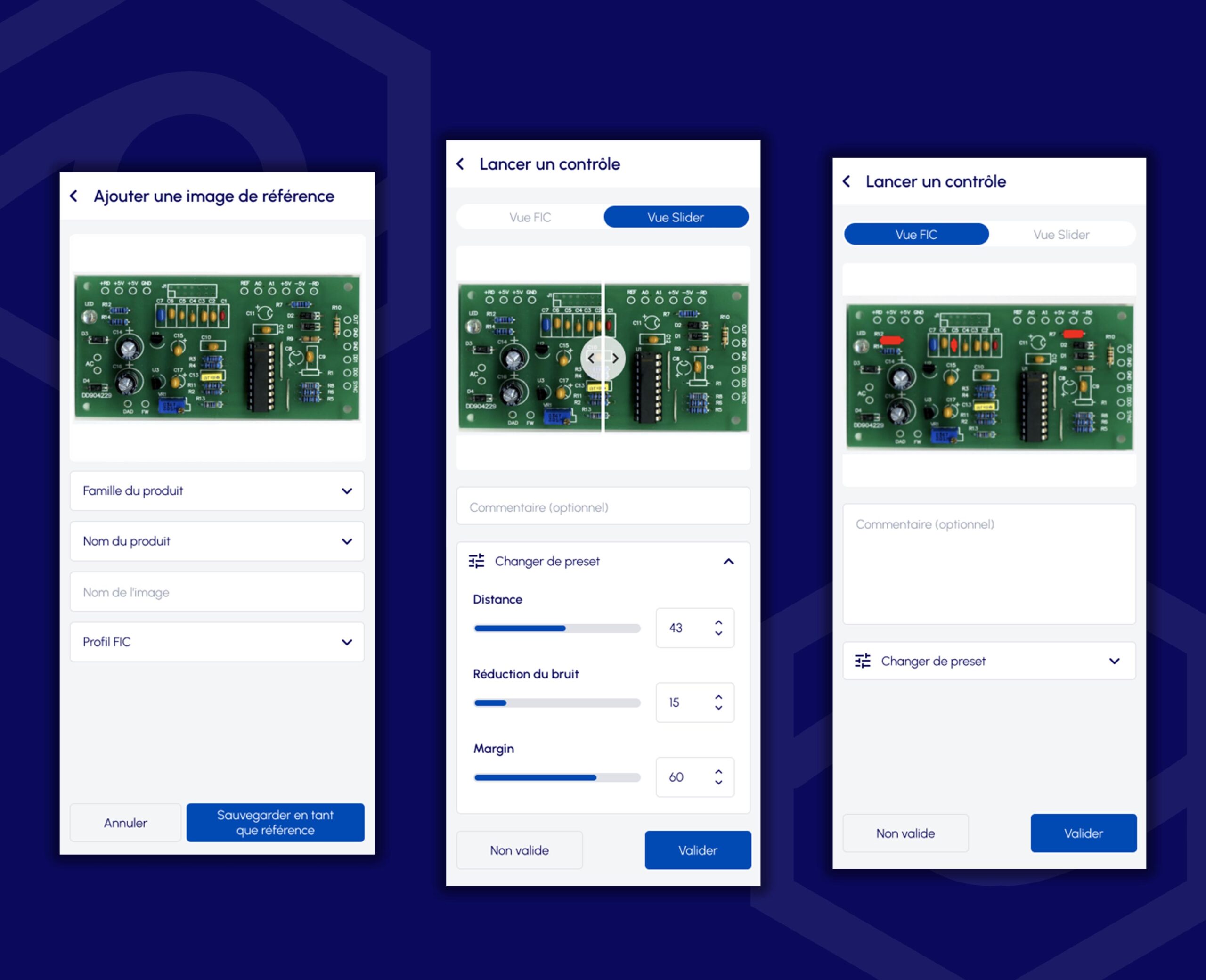 Ekselio
Automated change detection
How does it work? LTU's Change Detection technology allows for a fine image comparison between a compliant reference part and a newly manufactured part before it is released to market.
When a deviation between the two parts is detected, the manufacturer is alerted and the tool displays the areas where production discrepancies have been identified.
Request a demo
Adding a reference image
You can provide an image of a part qualified as compliant to be used as a reference for the comparison algorithm, and identify any addition, removal, damage, etc. on subsequent manufactured parts.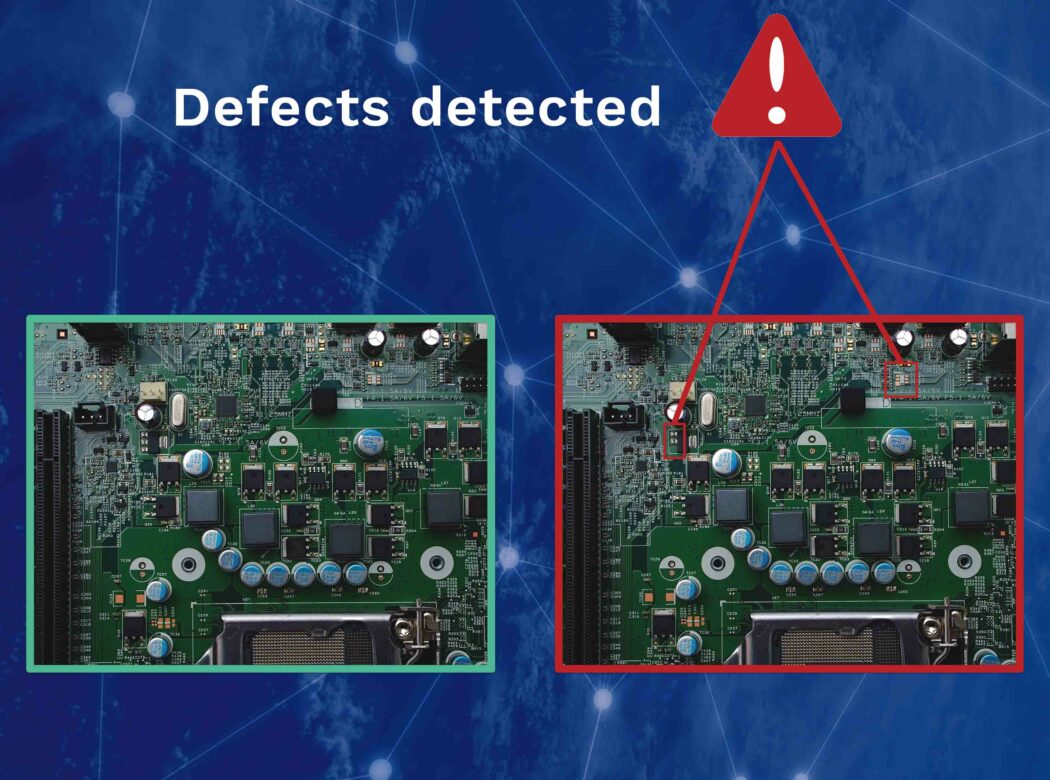 Detecting differences between two parts
The change detection is based on automated comparison between compliant parts and those under inspection. Visual indicators can point to areas where deviations have been identified.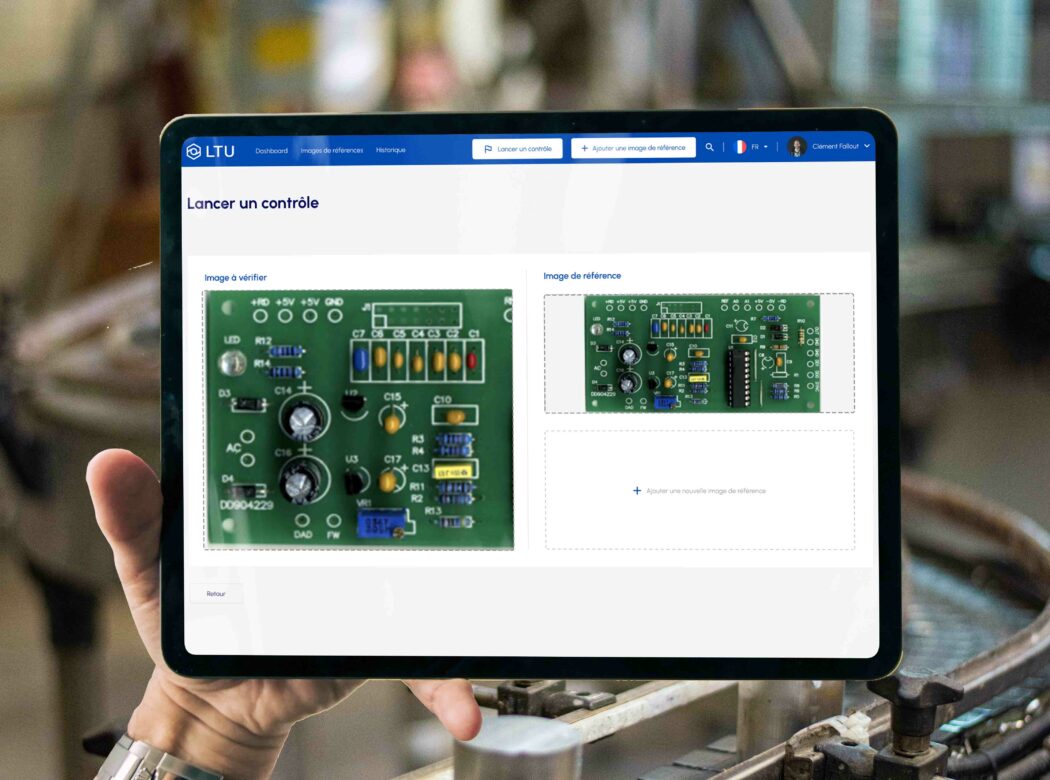 Validating compliance or identifying an anomaly
The robustness of our technology allows you to validate an industrial part's integrity or quickly determine the source of deviations in order to repair the defect or replace the part altogether.
Optimising the industrial control process
Automate the detection of manufacturing defects
Reference
Compare
Validate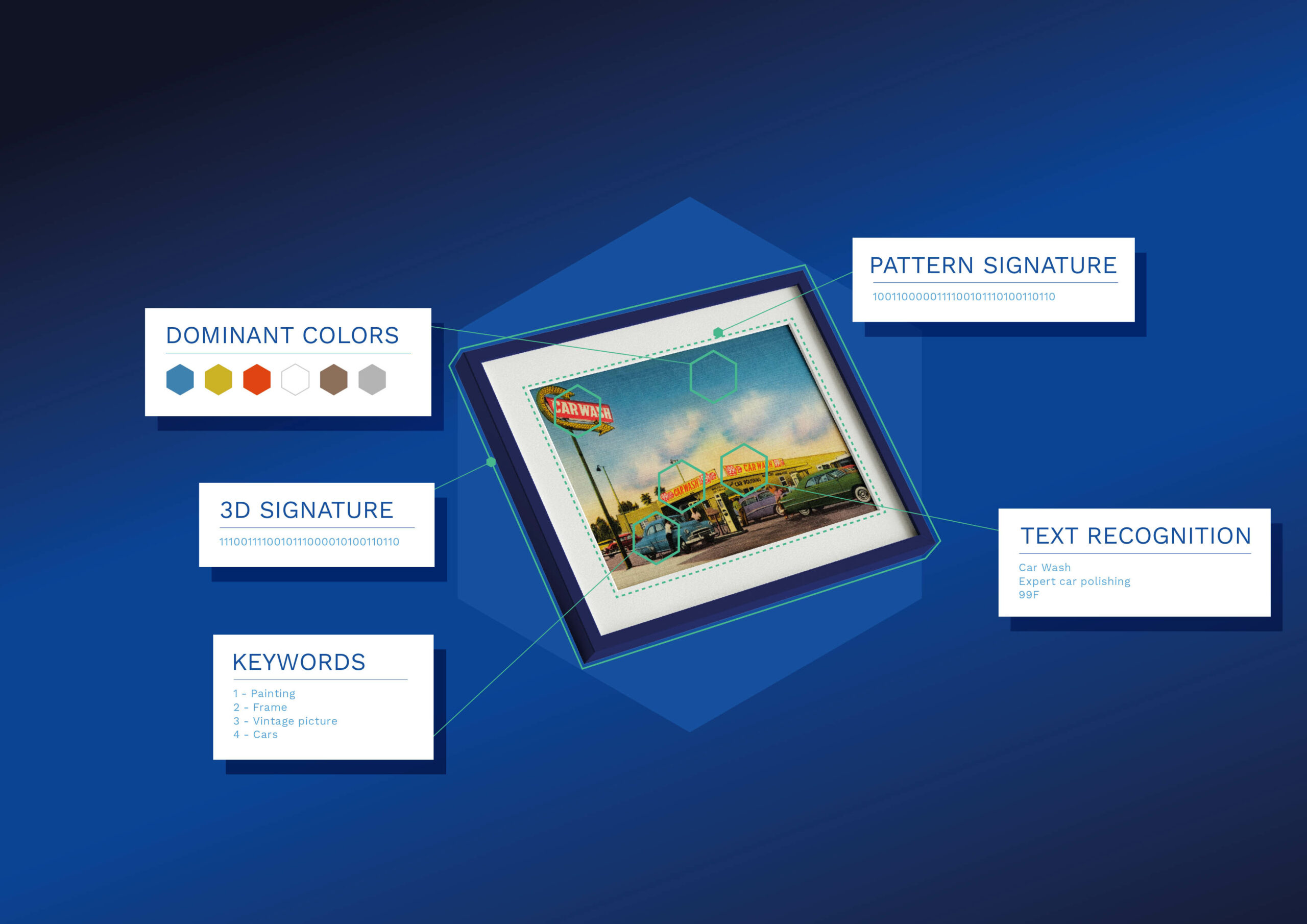 Image processing without deep learning
The core of our technology is based on creating a unique signature for an object or an image. Similarly to an ID, our algorithms extract a wide range of data based on the image or object's visual characteristics.
Learn more about our expertise
Our articles relating to Ekselio