Monitoring, Management and Land-use planning
Unique satellite image processing tool for land-use planning professionals: mapping of changes, comparative analyses, custom alerts.
Want to explore your area? 
EARTHCHANGE is the automatic satellite image processing solution based on change detection that accelerates and facilitates your decision making in land-use and urban planning.
How does EARTHCHANGE process spatial imagery and how does it contribute to surveillance and land-use planning?
Reliable methods and undeniable daily gains for local authorities and government departments:
Save time and be more efficient
Our automatic detection technology frees up time for local authorities' teams.
They can analyze and qualify any change in detail to develop urban planning documents and other regional development projects.
Quick access to satellite data
EARTHCHANGE provides change maps from satellite imagery.
Precise information is continuously extracted from the images.
Real-time processing and automatic change detection.
Satellite images are collected and analyzed as soon as they are available.
When the differences exceed a threshold defined in the tool, an alert can be automatically sent.
One of LTU technology's strengths is that it does not require human intervention.
It is completely autonomous and can detect changes quickly.
In practice, what does it mean?
Several local governments have successfully used LTU's satellite imagery processing technology to gain responsiveness, efficiency and accuracy:
Remote sensing of forest fires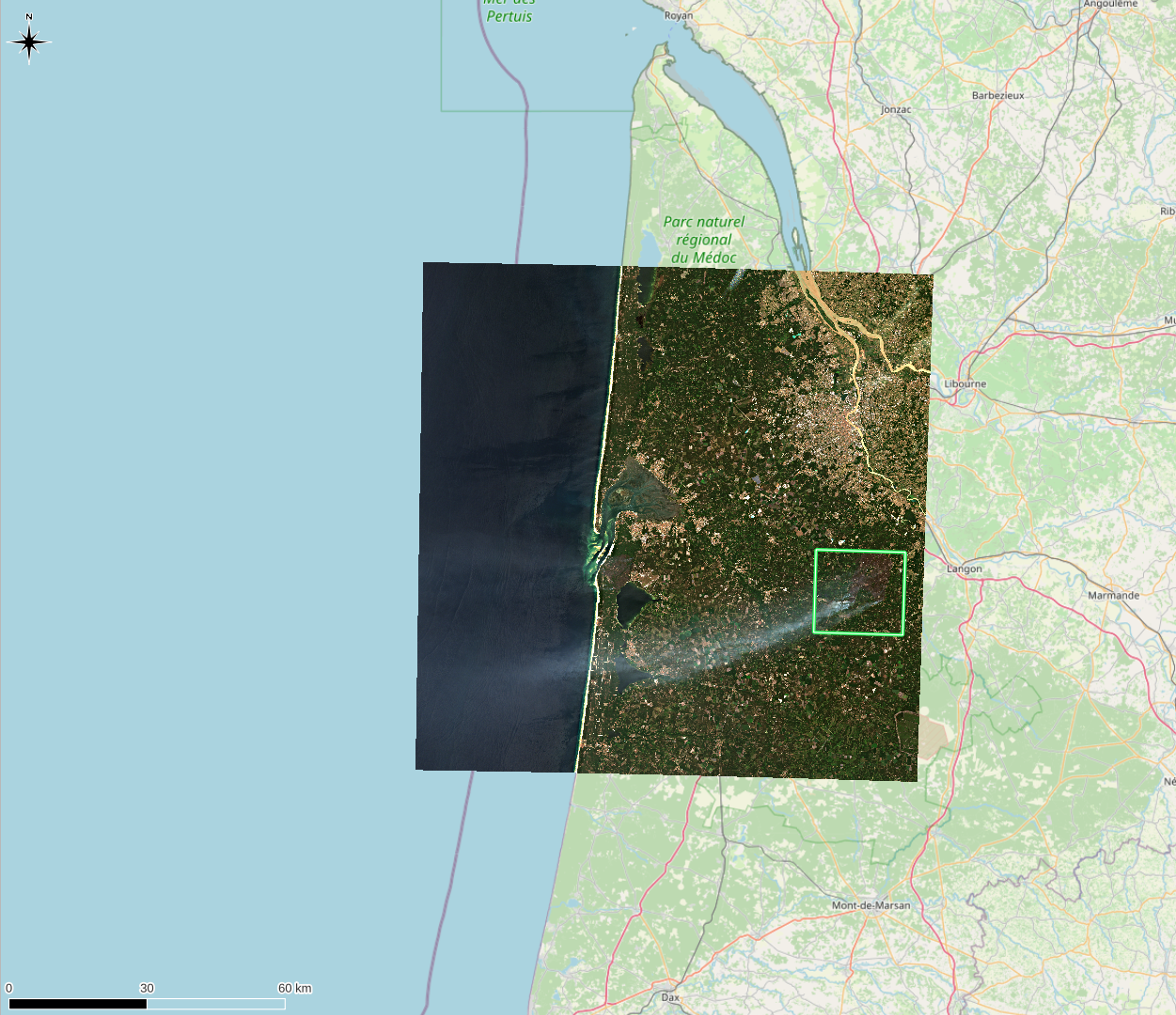 The 2022 fires in the Gironde department, in France, mainly affected three different sectors of the forest from mid-July to the end of September, requiring the intervention of several hundred firefighters from all over France and even from neighboring countries in Europe.
LTU's EARTHCHANGE solution detects changes by focusing on the evaluation of burned areas, while ignoring the smoke plumes caused by ongoing fires.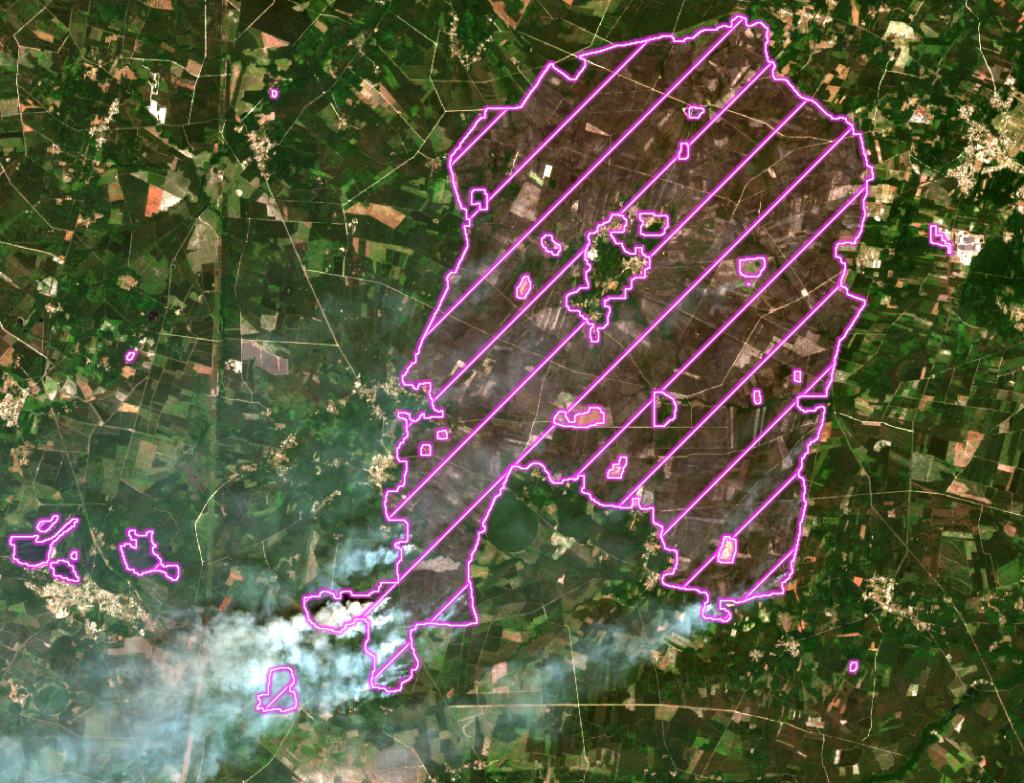 Remote sensing of earthquakes to help victims
The February 2023 Turkey-Syria earthquakes are a succession of earthquakes that occurred near the border between Syria and Turkey.
The first, and largest, occurs on February 6 at 1:17:36 UTC near the cities of Gaziantep and Kahramanmaraş in Turkey. Lasting about two minutes, it reaches a moment magnitude of 7.8. The second one occurs about 95 km northwest of the first earthquake, south of Ekinözü, also in Turkey, on the same day at 10:24:49 UTC, and reaches a magnitude of 7.5 to 7.9.
The EARTHCHANGE solution can map the damage and provide the authorities with the necessary information to guide the decision making process and to direct the rescue efforts.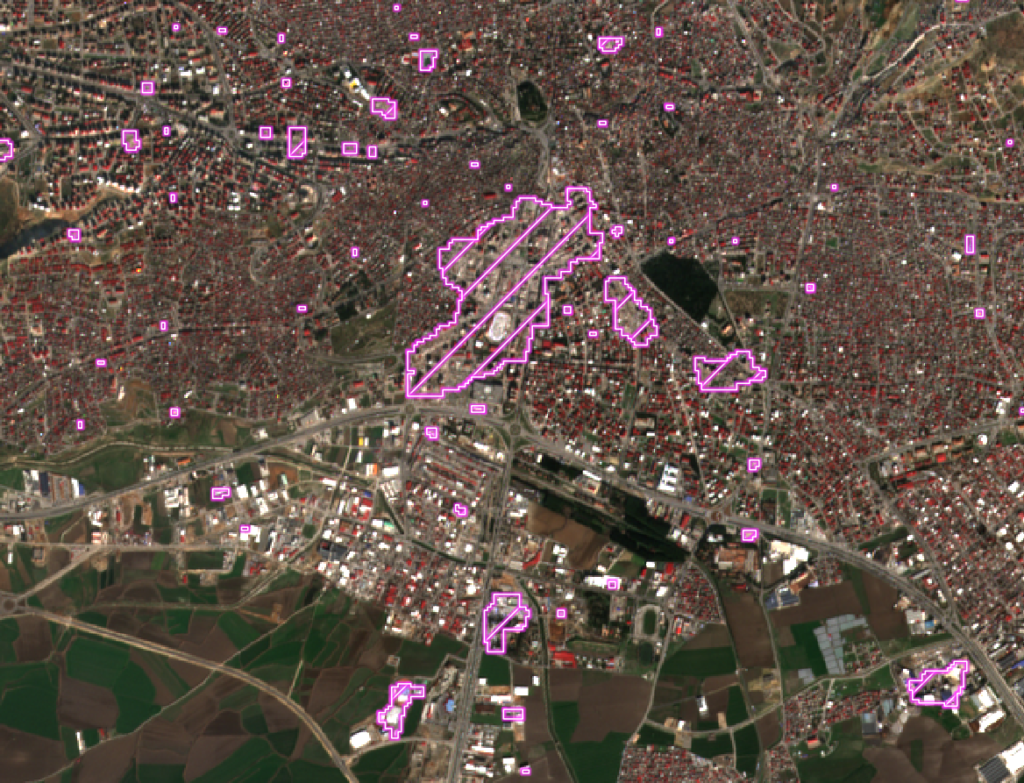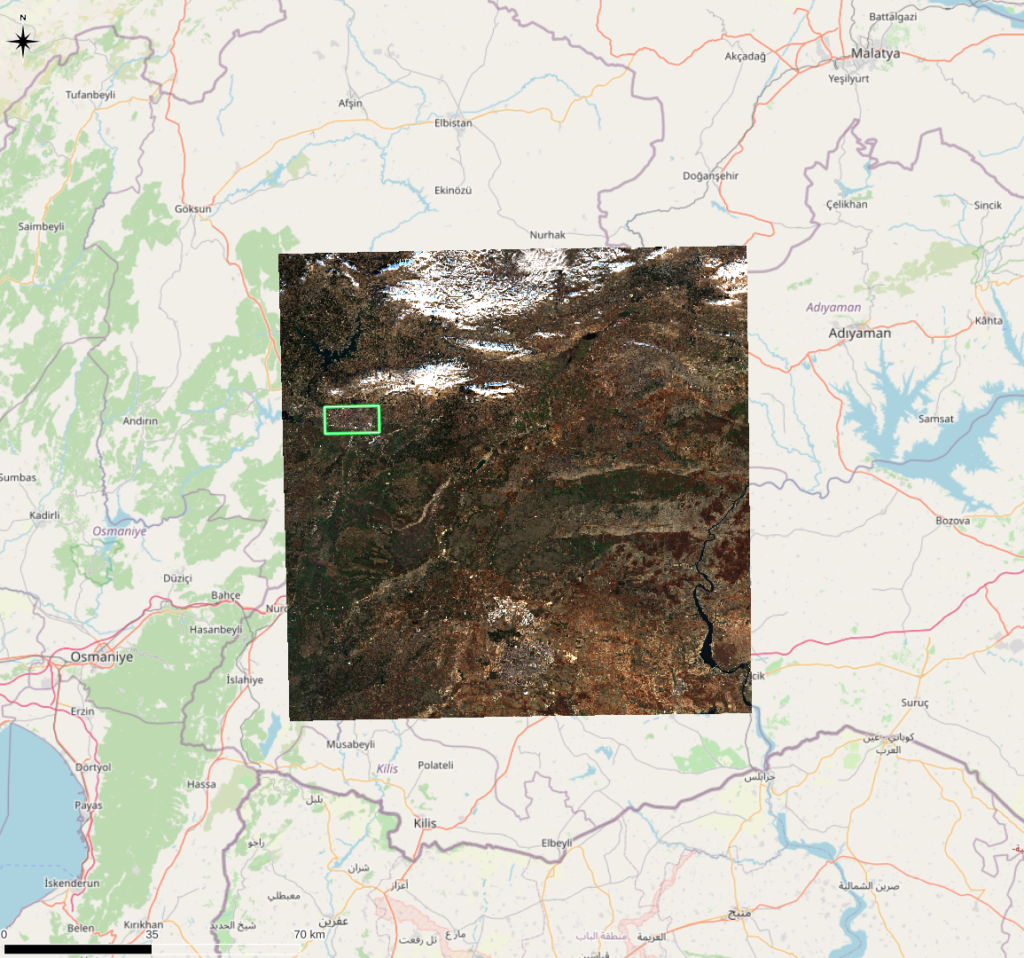 The know-how behind the unique LTU satellite image processing technology: