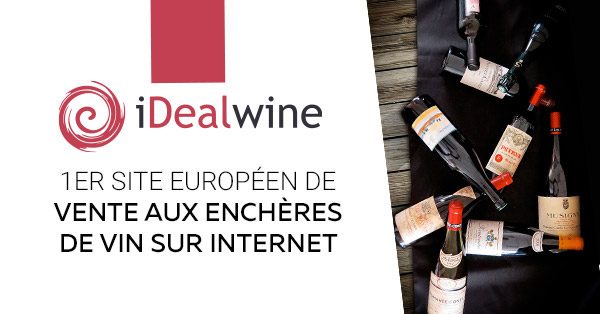 ---
Mobile visual recognition
Dedicated API
iDealwine is a leading wine retailer, offering a unique and detailed selection of bottles, vintages and region names from Europe's best wine cellars.
Interview
Question: Can you explain your solution ?
iDealwine: "The "Cote des vins" application offers access to a real wine encyclopedia. Our exclusive information base on great wines: wine prices, information on the domains, tasting notes, climax, food and wine pairing…
The app also offers a rating table of vintages, region by region, a complete database of food and wine pairings and daily news on the wine world."
Question: What are the profiles of your users ?
iDealwine: "They are 45 years old on average, experienced wine lovers or in the process of learning. 50% of them are French, the foreigners are divided between Europe, Asia and the United States. Their purchasing budget is significant (average basket =500€). They use our services to buy, manage their cellar (consult wine prices, follow their valuation) and also resell their bottles of wine."
Question: Why did you opt for visual recognition in your customer experience ?
iDealwine: "Opting for visual recognition was a way for us to add a new tool to our users so that they can directly access the rating of wines. We added it to our name search tool. "
Question: Why did you choose LTU technology ?
iDealwine: "The technology was the most suitable for us to implement the solution both in the technical integration with the developers but also in the management of the image base."
Question: How did you implement the LTU technology within iDealwine ?
iDealwine: "Difficult to answer because the development part was managed by my provider who develops the mobile application. They also helped us in the choice of the solution and in the feeding of the LTU database."
Question: What methodology do you use to feed database of reference images ?
iDealwine: "We use an in-house script that will feed the database using the API. We wait until we have a large volume of new images to run it. We feed our database with the "flat" label on one hand, and an image of the bottle on the other hand."
Question: Are you thinking of an evolution of your product ? Would it integrate one of the new LTU features ?
iDealwine: "Not at this time."
Question: Today, what are the perceived advantages for your customers, your solution and your company ?
iDealwine: "An application that is more in line with the use of smartphones, in the sense that it is simpler (fun) to take a photo than to enter a name or a reference, which in our field can be difficult with certain spellings in particular. The other side of the coin is that some people scan anything and everything and this can create a deceptive effect…"
Question: Can you give us some key performance indicators ?
iDealwine: "Not easy, see my answer to the last question."
Question: How do you see the evolution of your market in two/ten years ?
iDealwine: "Our market is global ! The wines consulted on the application, available on Idealwine, are purchased by wine lovers from more than 60 countries. We expect a strong growth of wine sales on the Internet, a growth that has already speeded up in recent months with the lockdowns and closures of restaurants. Wine lovers need powerful, ergonomic and easy-to-use tools. We must constantly adapt to these requirements: a daily challenge, likely to open up great prospects."
Many thanks to Laurent Amiel for its collaboration