Over the last two years, the COVID-19 pandemic and health restrictions have accelerated the digital transition (prompting a technical, societal and economic shift). While some sectors have merely evolved, others have completely reinvented themselves. And the cultural sector has been at the forefront of these transformations. Indeed, many exhibition venues and museums now offer new experiences to visitors.
Let's take the example of virtual tours, they were a great success during the successive lockdowns. Museums, in particular, opened their doors digitally, granting virtual access to exhibitions, and a newfound intimacy with the works in the collections. Some websites have even broken records for visits. This was the case for the Louvre, which attracted 10 million visitors in two months during the first lockdown.
And the return to near-normal life doesn't mean we'll revert to practices of the past. The range of possibilities has blown open, and technological advances, far from replacing the existing cultural offer, will always be complementary to traditional practices.
They also appeal to new audiences already familiar with the digital age. And of course, they are an excellent way to anticipate future crises by maintaining, among other things, a permanent connection with visitors as a community.
So why exactly does the cultural sector need to embrace new digital technologies? This is what we'll explore in this article.
New technologies for the cultural sector, a collaboration for the future
Worth noting: the cultural and creative industries are a leading sector in the French economy, generating €91.4 billion in turnover and 2.3% of the GDP, with a growth of 6.7% per year between 2013 and 2018 (check out the infographics about the impact of culture on the French economy).
As proof of the interest for these industries, the French government has just launched an investment programme in the framework of its France Relance initiative and the 4th edition of the Future Investment Programme (PIA 4). A national strategy to support the cultural and creative industries – including museums and heritage – with a €400M investment over 5 years (2021-2025). Among the 5 pillars in the government's PIA4 programme: accelerating the digital transformation of cultural businesses and offerings. Here we are!
As previously mentioned, this is already the case and a very concrete reality within certain cultural venues, which have implemented new technologies such as enhanced audio guides, virtual reality headsets, mobile visual recognition, connected guides, etc. There is an incredibly diverse range of devices and practices that can be deployed in cultural venues!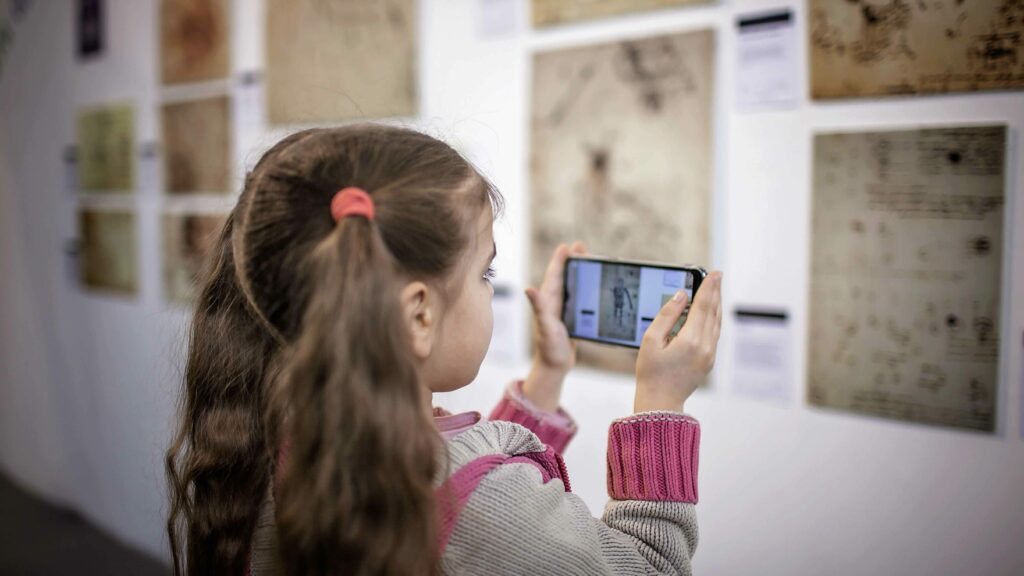 Proof by example
Some cultural institutions use new digital technologies to create a special bond with visitors. This has been the case at the Futuroscope theme park for many years for instance. But other initiatives aim to combine art and new user experiences. Here are some concrete examples:
The Théâtre de la Gaîté in Paris is a trailblazer in that field. The venue hosts multiple immersive exhibitions showcasing post-Internet cultures born and transformed by the web.
The Salvador Dalí Museum in Florida uses deep fake technology in life-size video kiosks, where visitors can interact with the artist and even take selfies.
The Royal Museum of Mariemont in Belgium has designed a video game allowing teenagers to explore its Egyptian collections. It features mediation situations where the items on display jump out of their showcases and can be visualised in 3D. And ancient settings are used to re-enact virtual battle scenes.
The Histopad used on the Château de Chambord site is a tool that is both fun and highly educational. Using a tablet, the visitor embarks on a virtual tour of the castle's rooms during the Renaissance period.
And these are just a few examples of the many possibilities open to cultural establishments to provide access to culture in an innovative and attractive way. Find more examples here.
The goal with new technologies: Offering a different user experience
The search for new experiences
Virtual tours of cultural venues (museums, exhibition halls, etc.) have proved a worthy alternative to consume content during the pandemic, even for purists.
Indeed, they found in these new modes of communication and interaction a way to satisfy their passion and desires. And for many of them, it marked their first introduction to such digital tools. Now they can further explore these tools' potential with the return to physical visits.
Attracting new visitors
Social networks are vying with ingenuity to appeal to the largest audience possible. TikTok, Snapchat and Pinterest for instance have integrated an augmented reality feature as younger audiences are very comfortable with these new means of communication.
Using them in cultural spaces is increasingly relevant to garner the interest and curiosity of new generations.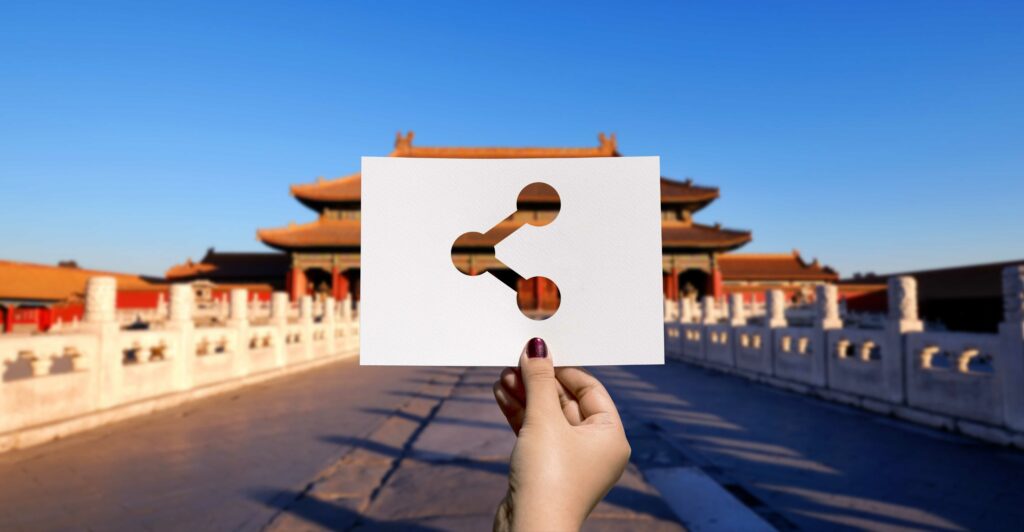 Increasingly demanding visitors
In our ultra-connected world, digital technology has become ubiquitous. We use it to obtain information, buy goods, pay for services and communicate. But it can also bring knowledge. Strongly anchored in the digital age, users are becoming increasingly demanding. And the war for their attention is already underway – winning it requires weapons of mass seduction.
This is exactly what LinkMe Art offers, among other things.
LinkMe Art : Reinventing cultural offerings
LinkMe Art, a unique solution
LinkMe Art is a mobile visual recognition application, which can be used to view both web content and augmented reality by aiming a smartphone or tablet at an image. Indeed content and AR can easily be combined.
LinkMe Art is extremely user friendly and fast in its execution. Moreover, it grants operators the ability to retrieve usage data, a significant benefit to improve user experience.
Facilitating original mediation
There are many forms of cultural mediation. Walking through the doors of museums and exhibition halls is one of them. But a mere visit does not ensure complete understanding of the works presented. The key is to identify how to capture the interest of young visitors – the primary target of cultural spaces. The use of new technologies, such as LinkMe Art, is one of the most effective pathways because it leverages habits and practices already infused and mastered by young users.
It promotes understanding of the message, of the information disseminated. All this with a tool that is easy and intuitive to use.
LinkMe Art vs. QR Code
The QR Code technology, which was widely used a few years ago, has undoubtedly lost traction recently. Although it may be intuitive in specific industries such as retail, its limitations become more apparent in cultural environments:
Ill suited when several media are connected
Requires to point the device to a specific area that may be somewhat altered (or worse, inaccessible – such as with the Mona Lisa. The masterpiece's popularity prevents most visitors from accessing the digital information…)
Access to restricted web content only
On the other hand, LinkMe Art provides key benefits:
The visual identity is preserved, with no impact on the target material
Simplified content administration (in complete autonomy), directly from the LinkMe platform
Compatible with a wide range of mobile channels (web app, mobile apps, chatbot, etc.)
And many other reasons, to know them contact us!
LinkMe Art – Much more than a digital interface
LinkMe Art's primary mission is to support the cultural industry with innovative, accessible and easy-to-use technological solutions. To expand cultural offerings. With surprising and memorable experiences and user paths. Technology is no longer restricted to mere cultural mediation gadgets. It brings real added value. New knowledge and learning.
And this is just the beginning. The digital world is a constantly changing ecosystem. The rise of new virtual worlds (e.g.: metaverses) is likely to further shake up the industry.