The need : Optimise sales and reduce monitoring costs
The need for brands to control their products online has increased dramatically with the expansion of e-commerce, with growth in both sales number and customer spending, especially on marketplaces (+27% in sales in 2020 in France, with €16.8 billion spent). The distribution network has become much more complex with a multitude of channels: traditional e-commerce sites, open (Amazon, Fnac) or closed (ManoMano) marketplaces, as well as an explosion in the number of sellers on these sites.
In such a rapidly shifting environment, including in terms of regulations, brands are trying to seize opportunities to increase their turnover while maintaining control over their web distribution network and e-reputation. Indeed, the use of a non-compliant image can quickly translate into lost sales or damage the brand's reputation and generate disappointment among customers. Therefore, this essential control work is becoming increasingly complex and time-consuming, and can no longer be handled manually.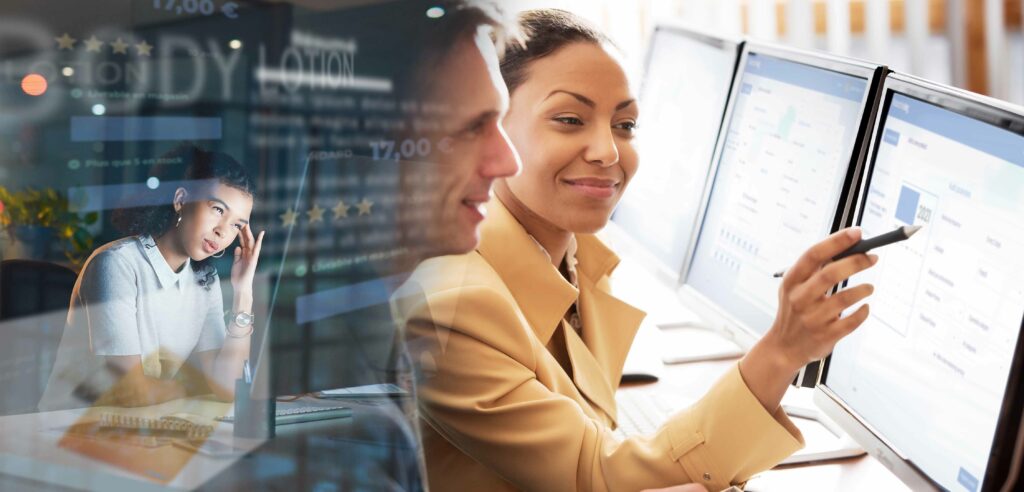 Watchdog is a SaaS product-monitoring platform designed to meet this emerging need, as it monitors product listings on your distribution partners' marketplaces and e-commerce websites.
It helps you to:
– Optimise your product sales by controlling your e-merchandising
– Increase the efficiency of resources allocated to online product monitoring
– Check your distributors' compliance with established commercial agreements
– Reinforce trust with your partners
– Control your commercial communication
– Monitor your competitors' commercial visibility
Easily automate the tracking of your products on e-commerce sites
Developed by LTU and its partner Webdrone, Watchdog is a platform that automates image-based product monitoring across online sales territories. This solution combines image recognition, crawling and semantic analysis technologies to check product listings compliance on e-commerce websites.
This differentiating solution doesn't rely on Deep Learning and goes beyond a mere metadata research. It is based on LTU's expertise in the field of computer vision and Webdrone's know-how in semantic search and smart crawling by e-drones.
Our Customer Success team will help you set up the tool by understanding your specific needs and identifying the e-commerce websites to be monitored.