Inspiring the cultural and tourism experience of tomorrow
LTU attended Museum Connections, which was held at Porte de Versailles in Paris on March 30th and 31st, 2022.
What is Museum Connections?
Museum Connections is an international trade fair that focuses on the economic and sustainable challenges facing museums, cultural and tourist sites. It highlights trends and innovations involved in creating the visitor experiences of tomorrow.
With around 365 companies, over 3,510 participants in 2020, 42 countries represented and 20 hours of conferences, Museum Connections is a key event for the LTU team. Let's have a quick recap of what we saw and heard around two main themes: MuseumShop and MuseumTech.
Immersive technologies: For whom? For which purposes? And by whom?
Digital technology has become a key issue for the cultural sector. This was reflected in the fact that almost half of all exhibitors were involved in the MuseumTech section. Indeed, many companies presented solutions related to the visitor experience and designed to improve immersion, such as multi-sensory experiences (sound, visual, olfactory, etc.) or virtual reality.
The COVID-19 crisis has shown how fragile the cultural ecosystem and venues are, and highlighted an urgent need for innovation! Several reasons were mentioned:
Attracting new visitors:
Newer generations are less likely to go to museums, and interested visitors are only getting older: "That's what young people like! And if it helps share cultural content in an entertaining way, then we must be open to immersive technologies! Innovating does not mean losing the essence of physical exhibitions. It just means we need to think about new formats so venues can endure and be attractive for physical visits!", explained a museum programme manager in Île-de-France.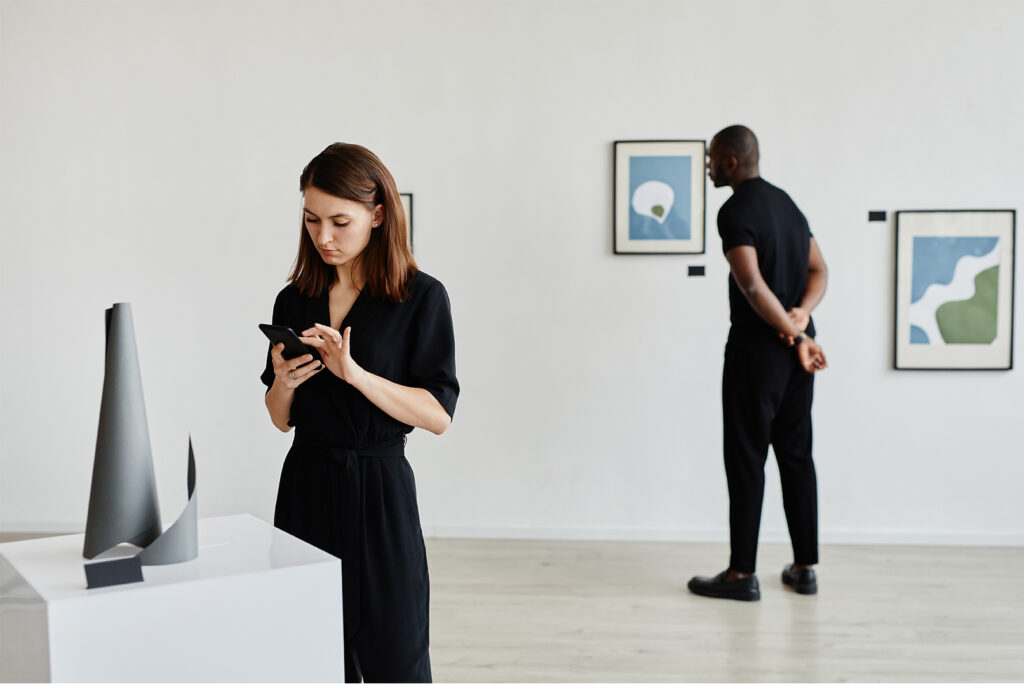 Making culture more accessible remotely:
Before the health crisis, we were already witnessing the emergence of technological solutions aimed at consuming cultural content remotely, with smartphones or new formats such as live streams. Since then, this trend has significantly intensified because the last two years of lockdown and gauge have hurt many industries economically. We've also seen some organisations staying the course thanks to strong engagement from their online users, or thanks to a business model including at least one digital product or service.
The diversity of exhibiting companies in the MuseumTech section clearly points to a post-COVID phenomenon with regard to technology-enriched cultural offerings. Indeed, many French and international companies specialize in selling advanced technological know-how. But these companies did not represent the majority of MuseumTech exhibitors. In fact, most businesses were very early-stage start-ups presenting a minimum viable product or service.
Museum shops: Enhancing the customer experience
In the other section of the fair, the MuseumShop area hosted companies of all sizes specialising in products for museum shops. Many exhibitors showcased their expertise in customisable accessories such as branded tote bags, perfumes, teas, mugs, etc.
And unsurprisingly, technology was at the heart of all discussions! Indeed, the visitor experience continues well after the exhibition space. And beyond being an economic lever for establishments, shops actively contribute to the visitor's experience. A museum representative shared his perspective on the matter: "In our shop, items are bought either to be gifted, to be displayed in visitors' homes, or to be flipped through occasionally. This leaves plenty of opportunities to ensure visits to our institution are memorable by entertaining and informing visitors once they are home with a connected product branded in our colours".
LTU and museums: What kind of relationship?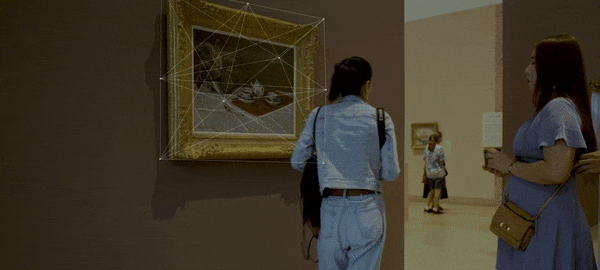 Enriched cultural experiences
These trends highlight a rising demand for new dematerialised or hybrid experiences as proposed by cultural organisations.
In this spirit, LTU developed LinkMe, a mobile image and object recognition solution. We help cultural institutions provide access to digital experiences by scanning cultural objects.
Today, there are increasing investments in the cultural sector to initiate its digital transition and enhance the heritage. Numerous technological projects are launched to increase the sector's competitiveness, boost the industry by supporting professionals in their activities and expand the cultural offer for visitors.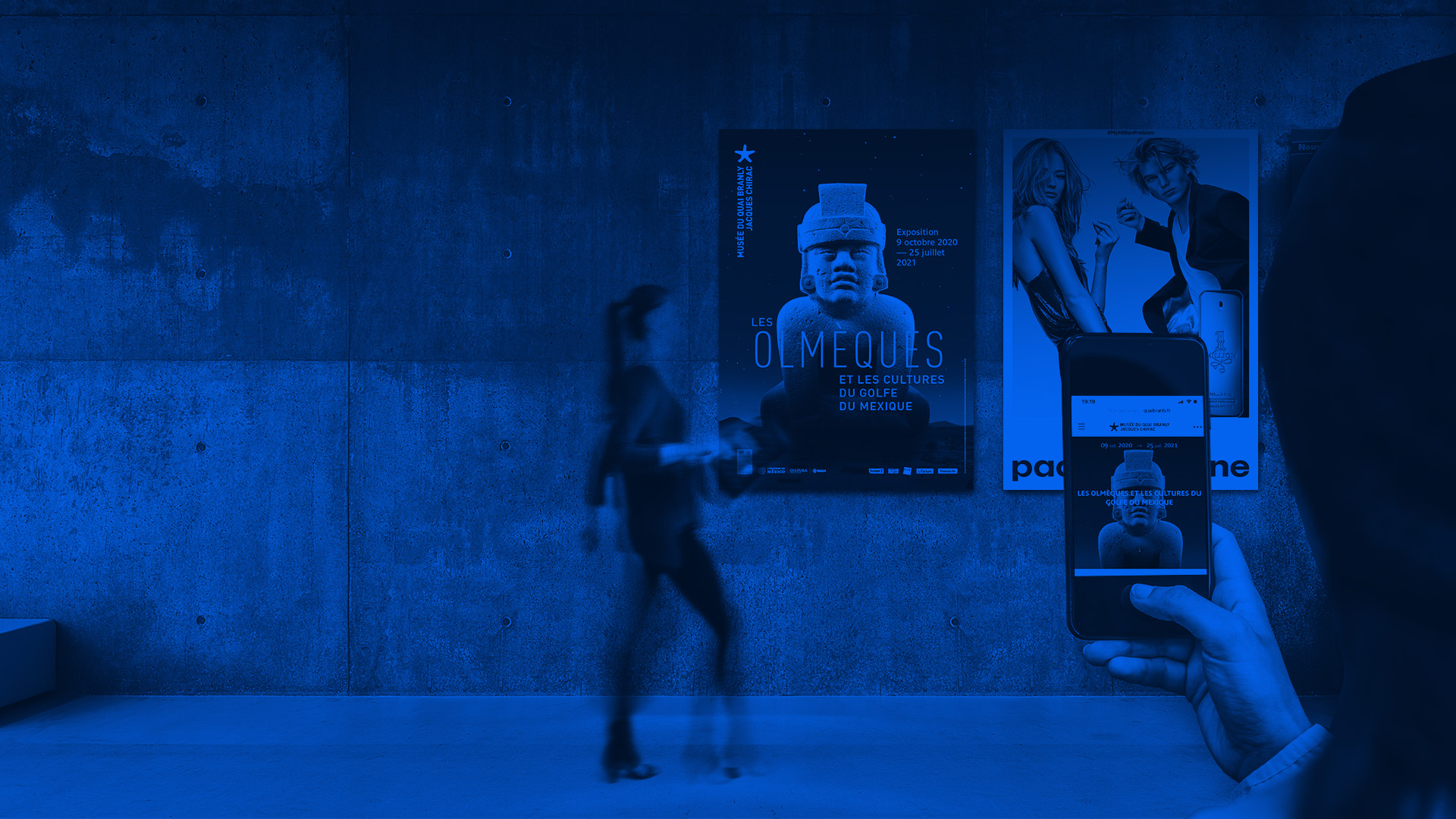 Mobile visual recognition
LinkMe allows you to inform and entertain your users by offering them content accessible from their smartphone.
As a software company specialising in object and image processing with a unique ability to recognise works of art, LTU is a major player in enhancing cultural heritage and fighting against art theft. Our innovative visual recognition solution enables an object or image to be processed quickly by assigning it a "unique signature", also known as an "Image ID". To learn more, read our article explaining how this technology actually works.
Know more